Visit The Land Of India's Finest Fort
Chittorgarh Tour
After Arrival In Udaipur You Will Be Received By Our Representative At Your Desired Place In Udaipur And Further Drive Straight For Excursion Tour To Chittorgarh.
---
Explore
Udaipur To Chittorgarh Taxi
The fare for udaipur to chittorgarh taxi starts from 2000 Rs. for sedan ac cab so book your taxi from udaipur to chittorgarh with udaipur taxi service.We have all new ac taxi like dezire etios tempo traveller and luxury taxi.
---
CHITTORGARH FORT
Chittorgarh is the epitome of Rajput pride, romance and spirit. It reverberates with history of heroism and sacrifice, which is evident as it echoes with the tales sung by the Bards of Rajasthan. The main reason for visiting Chittorgarh is its massive hilltop fort.
VIJAY STAMBH
Vijay Stambha, also known as victory tower, is a piece of resistance of Chittorgarh. It was constructed by the king of Mewar, Rana Kumbha to celebrate his triumph over the combined forces of Malwa and Gujarat led by Mahmud Khilji, in 1448.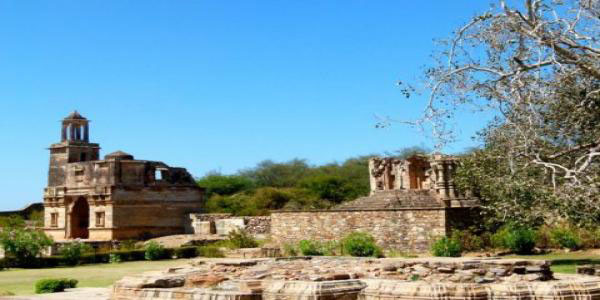 MAHA SATI
This beautiful structure, glistening in the sun attracts tourists also because of a water reservoir which it believed to have the waters of Ganges emerging from it. The Ahar Cenotaphs have 19 chhatris to commemorate the 19 Kings who were cremated here.
GAUMUKH KUND
Tirth Raj'' of Chittorgarh because whenever pilgrims and devotees go on the tour of different Hindu spiritual places, then they come to Gomukh kund for completion of their holy journey after returning back. Gau Mukh literally means mouth of cow .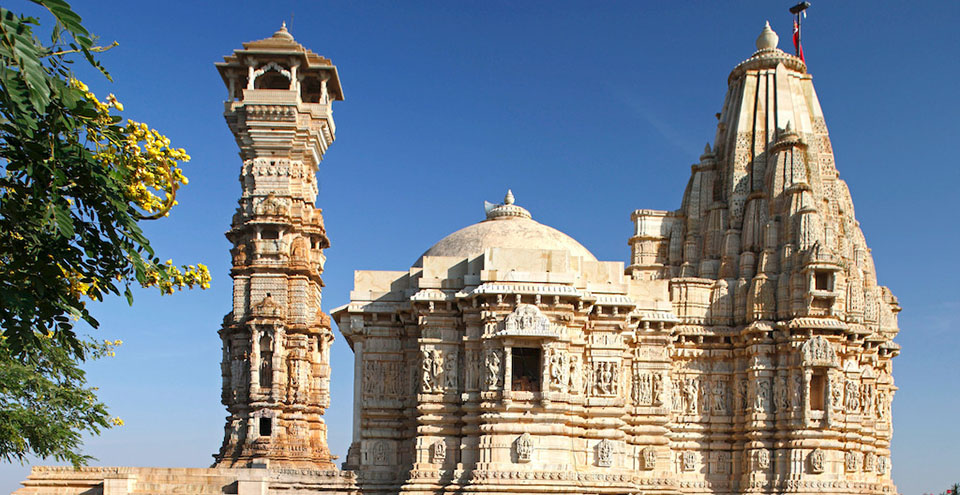 KIRTI STAMBH
This Tower of Fame is dedicated to Adinathji, the 1st Jain Tirthankara (great teacher). Adorned by the figures of the Digambars (Jain monks), this seven-storied tower was built by a wealthy Jain merchant in 12th century
AD.
FATEH PRAKASH PALACE
Constructed by Maharana Fateh Singh, this palace functioned as his residence. It was built in the Rajput style of architecture as a declaration of his taste for art and culture. The palace has a vast collection of wood crafts of Bassi village.
KALIKA MATA TEMPLE
Built in 8th century AD, this ancient structure was initially constructed to worship the sun god. In the 14th century, the temple was dedicated to Goddess Kali.
JAIN TEMPLES
The fort of Chittor has six Jain temples contained within its walls. The largest among them is the temple of Bhagawan Adinatha which has 52 'devkulikas'.
RATAN SINGH PALACE
The winter palace of the royal family, it overlooks a small lake. Although fairly rundown now, it is an interesting place to explore and attracts many tourists.
Contact Us
Complete this Enquiry Form to obtain additional information about our services. We will analyze your enquiry and return to you shortly by email or phone.