Fort
Kumbhalgarh Tour
After Arrival In Udaipur You Will Be Received By Our Representative At Your Desired Place In Udaipur And Further Drive Straight For Excursion Tour To Kumbhalgarh.
---
Explore Kumbhalgarh
With Udaipur Taxi Service
The details of major tourist spots in Kumbhalgarh which are featured in our tour are given below.
---
KUMBHALGARH FORT
Kumbhalgarh Fort is one of the most popular places to visit in Kumbhalgarh. Perched at 1900 meters above sea level, it was built by the Rana Kumbha of Mewar dynasty. This gorgeous and mammoth fort is enclosed by a huge wall stretching for 30 kms. Kumbhalgarh Fort is also listed as one of the UNESCO World Heritage
Sites.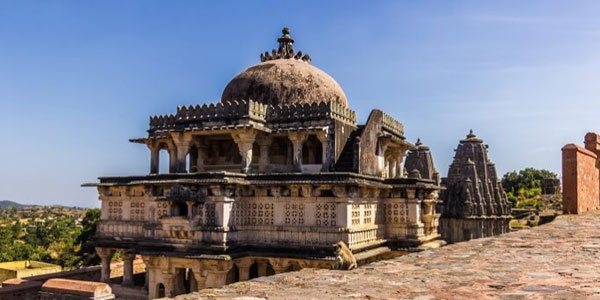 MAMMADEV TEMPLE
Mammadev Temple is loacted right below the Kumbhalgarh Fort and is known for its beautiful architecture and interiors. Built by Rana Kumbha in 1460, this temple boasts of intricate sculptures and is definitely one of the best places to visit in Kumbhalgarh. The temple has two cenotaphs or 'chhatris' in memories of famous rulers Rana Kumbh and Prithviraj Chauhan.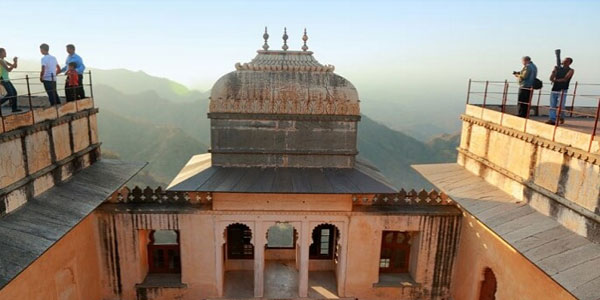 BADAL MAHAL
Badal Mahal is a part of the Kumbhalgarh Fort and attracts a large number of tourists for its astounding architecture and grandeur. This is a 2-storied palace, located at the top of the fort, known for its colourful murals and breath-taking views. Its breathtaking beauty makes it one of the most visited places in Kumbhalgarh.
NEELKANTH MAHADEO TEMPLE
Neelkanth Mahadeo is another beautiful and serene place to visit in Kumbhalgarh, which dates back to 1458. The temple has an open mandapa, a sanctum, pillars with inscriptions, six feet high Shiva Linga made of stone and entrances on all four sides. Temple is surely one of the most charming places to see in Kumbhalgarh.
Contact Us
Complete this Enquiry Form to obtain additional information about our services. We will analyze your enquiry and return to you shortly by email or phone.