Duration : Full Day ( 08 to 10 Hours )
Chittorgarh Sightseeing
After Arrival In Udaipur You Will Be Received By Our Representative At Your Desired Place In Udaipur And Further Drive Straight For Excursion Tour To Chittorgarh.
---
Explore Chittorgarh
With Udaipur Taxi Service
The details of major tourist spots in Chittorgarh which are featured in our full day sightseeing tour are given below.
---
CHITTORGARH FORT
Chittorgarh is the epitome of Rajput pride, romance and spirit. It reverberates with history of heroism and sacrifice, which is evident as it echoes with the tales sung by the Bards of Rajasthan. The main reason for visiting Chittorgarh is its massive hilltop fort, which is a depiction of Rajput culture and values. The fort stands on a 240-hectares site on an 180m high hill that rises rapidly from the plains below.
VIJAY STAMBH
Vijay Stambha, also known as victory tower, is a piece of resistance of Chittorgarh. It was constructed by the king of Mewar, Rana Kumbha to celebrate his triumph over the combined forces of Malwa and Gujarat led by Mahmud Khilji, in 1448. The mighty tower was constructed between the period of 1458 and 1488 and is so tall and massive that it is visible from any part of the city.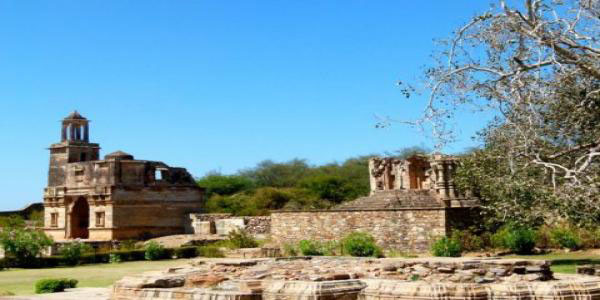 MAHA SATI
This beautiful structure, glistening in the sun attracts tourists also because of a water reservoir which it believed to have the waters of Ganges emerging from it. The Ahar Cenotaphs have 19 chhatris to commemorate the 19 Kings who were cremated here. In all, there are more than 250 cenotaphs here.
GAUMUKH KUND
Tirth Raj'' of Chittorgarh because whenever pilgrims and devotees go on the tour of different Hindu spiritual places, then they come to Gomukh kund for completion of their holy journey after returning back. Gau Mukh literally means mouth of cow and it has been named so because the water flows from the cow mouth shaped point.
Discover Taxi
Packages For Chittorgarh
Have a look at our tour packages for Chittorgarh Sightseeing according to days​
---
CHITTORGARH SIGHTSEEING BY TAXI
This tour will be 8 hrs long. Have a look at taxi fare for Chittorgarh Sightseeing tour:

CHITTORGARH NIGHT TOUR TAXI
This tour will be 4-5 hours long. In this you will be seeing most elegant lakeside places of chittorgarh. Have a look at chittorgarh Sightseeing taxi.

Contact Us
Complete this Enquiry Form to obtain additional information about our services. We will analyze your enquiry and return to you shortly by email or phone.