The Delightful Dargah Destination
Ajmer Tour
We Offer Our Car Rental Services For Ajmer Tour Is Very Easy And Hassle Free,You Can Just Book Through A Call Or Fill Online Form And Our Experts Will Get Back To You Quickly To Ensure You Get Best Taxi Service For Tour In Ajmer.
---
Explore Ajmer
With Udaipur Taxi Service
The details of major tourist spots in Ajmer which are featured in our tour are given below.
---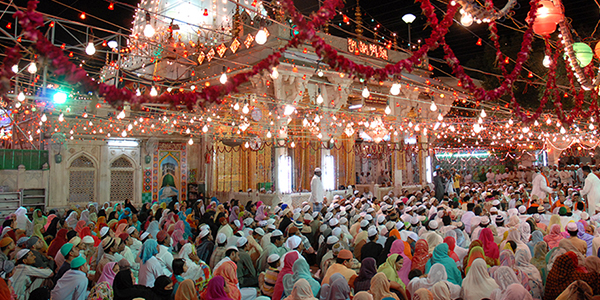 AJMER SHARIF DARGAH
This is a Sufi shrine which encloses the 'maqbara' (grave) of Garib Nawaz, the Sufi saint Khwaja Moinuddin Chisti. Built in the 13th century, the shrine is popular among people of all faiths who flock here to have their prayers answered.
ADHAI DIN KA JHONPDA
The Adhai Din Ka Jhonpda was originally built to function as a Sanskrit college but was later converted into a mosque by Sultan Ghori in 1198 AD. An impressive blend of Indo-Islamic architecture, the structure was further beautified by Sultan Iltutmish in 1213 AD.
MAYO COLLEGE
Mayo College is one of India's oldest independent boarding schools. Founded in 1875, and named after Richard Bourke, the 6th Earl of Mayo, Mayo College was set up to provide the scions of India's princely states with an education similar.
ANASAGAR LAKE
Anasagar Lake is a scenic artificial lake, commissioned and built by Arnoraj Chauhan, son of Ajaypal Chauhan, between 1135 and 1150 AD. Arnoraj was also known as Anaji, which gives the lake its name.known as the Baradari, between the garden and the lake.
SONIJI KI NASIYAN
Soniji ki Nasiyan, also known as the Ajmer Jain Temple, is a wonderful example of ornate architecture, and is dedicated to Risabh or Adinath. Its entrance is made of red stone and the marble staircase inside is engraved with images of the holy Tirthankars.
LAKE FOY SAGAR
A beautiful artificial lake that appears flat, Lake Foy Sagar was built by an English engineer, Mr. Foy in 1892 AD. Interestingly, this work was taken up to provide famine relief through wage employment to locals. Lake Foy Sagar offers a beautiful view.
NARELI JAIN TEMPLE
The Nareli Jain Temple in Ajmer, also known as the Shri Gyandoaya Tirth Kshetra, is situated on the outskirts of Ajmer on the national highway to Jaipur. This modern edifice is celebrated for being a perfect blend of traditional and contemporary architectural.
SAI BABA TEMPLE
Spread over an area of over five bheegas (or over two acres) at Ajay Nagar, the Sai Baba Temple in Ajmer was constructed by Suresh K Lal, a resident of the Garib Nawaz City in 1999. It's one of the most recent pieces of architecture.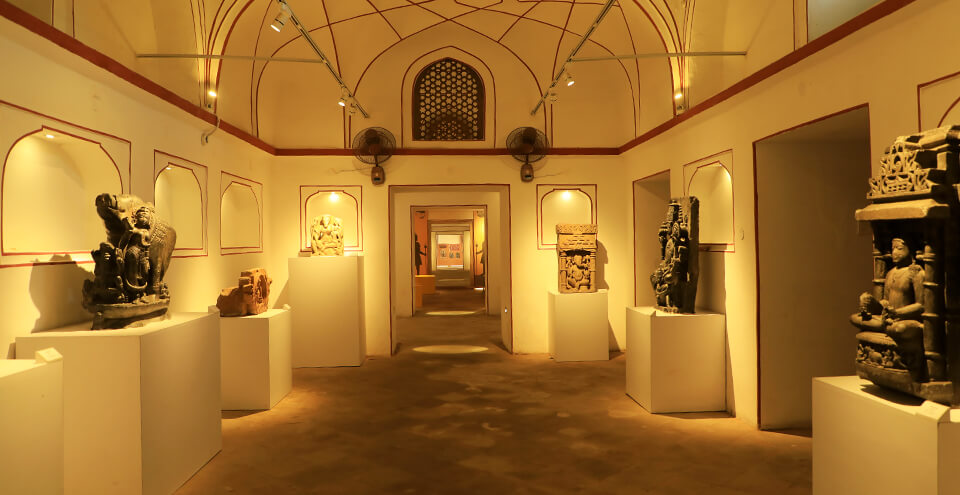 GOVERNMENT MUSEUM
The Ajmer Government Museum serves as one of the prime tourist destinations in Ajmer. The museum is housed within the magnificent fortified palace of the legendary Mughal Emperor Akbar, which was built in
1570.
Contact Us
Complete this Enquiry Form to obtain additional information about our services. We will analyze your enquiry and return to you shortly by email or phone.